There are a number of facilities available in the aquatic area. Whether you are wanting to lap swim for fitness, cool down on a hot day or bring the kids in for some fun, there is a pool suitable for your needs.
Please be aware of the centre's Aquatic Supervision Policies when visiting us at Melton Waves. Our policies outline your responsibilities to ensure that you and your children remain safe when in or around water.
The Wave Pool at Melton Waves is a unique attraction for you and the whole family to come in and enjoy! If you're looking for something to entertain the children this weekend, then why not pop down and see what everyone loves about Melton Waves.
Children under ten must be supervised by a parent or guardian 16 years and above at all times. Please refer to the Aquatic Supervision Policy for more details.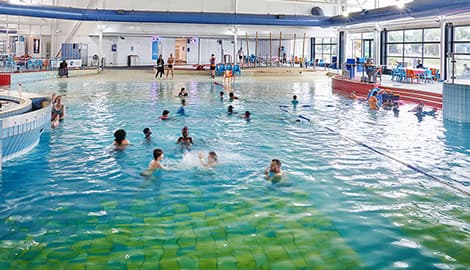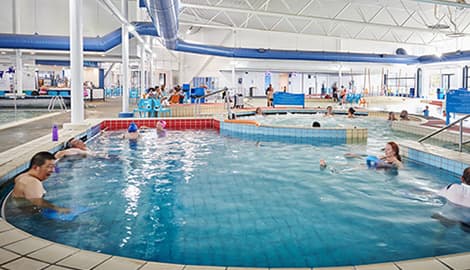 Heated to 36 degrees, perfect for relaxing or for gentle exercise if you are overcoming an injury or have a condition that benefits from the support and warmth of the water. Great value for money the Warm Water Pool is included in the swim entry fee. Patrons must be 16 years and older to use this pool.
Our indoor 25m versatile pool is heated to 30 degrees and suitable for lap swimming, swimming lessons, squad swimming, pool bookings, aqua aerobics and our giant pool inflatable.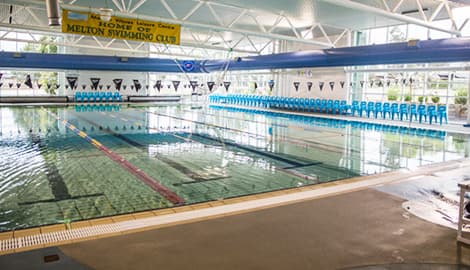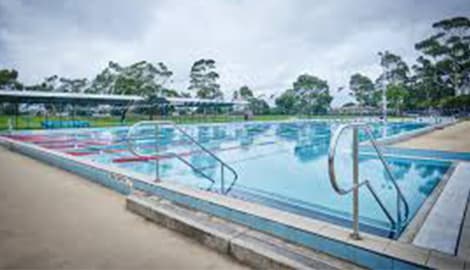 Opening from December 1 to February 28 each year, the outdoor pool is a fantastic option for lap swimming or school groups carnivals and program bookings. Please contact us for operating hours during these dates.
Melton Waves boasts a comfortably large spa heated to 36 degrees, designed to relax the body and mind. Great value for money the spa is included in the aquatic entry fee. *Must be 16 years or older.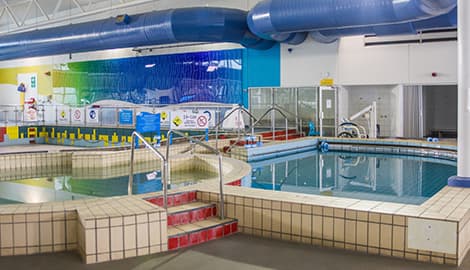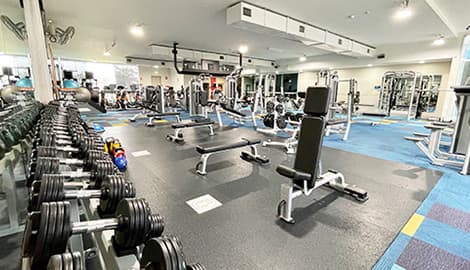 With the mission to 'Inspire community activity', BlueFit Health Club is a warm and friendly training environment. Our staff and programs are focussed on inspiring all members to achieve and exceed their goals whilst having fun in the process! We believe that excellent customer service is a critical component of any health club. Our staff and programs are focussed on inspiring all members to achieve and exceed their goals, whilst having fun in the process!
Sweat, dance or stretch – get fit with our group fitness classes.
No matter your shape, size or fitness level, we want to welcome you to the BlueFit family and provide you with the tools and support to maintain a healthy, active lifestyle!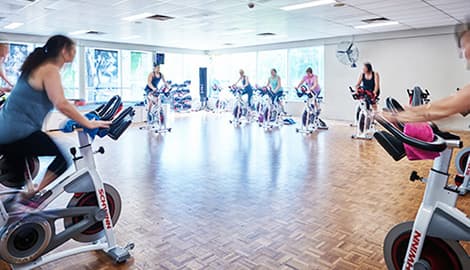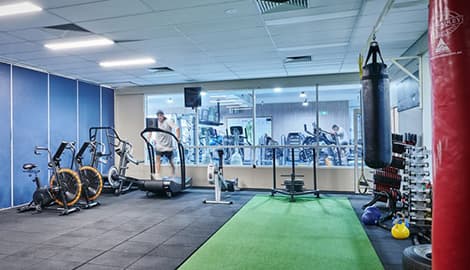 FX30 – Functional Training
FX30 is an intense functional training class incorporating a wide range of equipment such as battle ropes, plyometric boxes and wall balls. The exercises have been designed to help provide you with the strength, power and endurance that you need to thrive as you move through your daily life.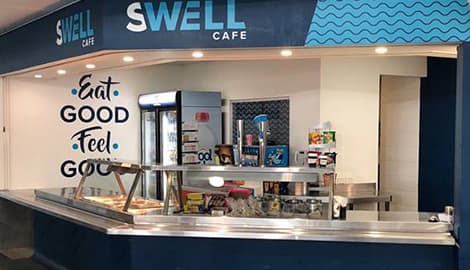 Our cafe has a range of delicious, nutritious and healthy homemade food. Most of our meals are made on site using fresh, locally sourced produce. From freshly brewed coffee, to lunchtime sandwich options and of course homemade sweets for you or the kids. We have a range of organic healthy kids snacks, along with the traditional ice creams which are always popular after a swim on a hot day.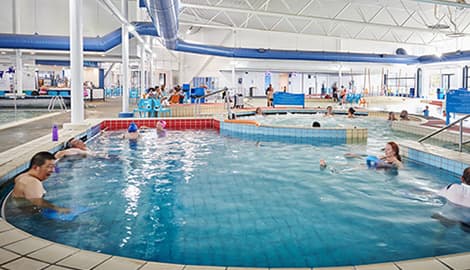 As a progressive and innovative company, BlueFit is at the forefront of water quality management and implements industry-leading initiatives to improve the standard of the aquatic environment for the community. Our highly skilled and experienced staff go to great lengths to ensure our water is monitored and maintained to the highest standards at all times. Our testing regime goes above and beyond the state government and industry requirements to ensure we provide the best quality swimming environment at all times.
Testing is conducted a minimum of 5 times per day across all water bodies, in addition, BlueFit has independent microbiological lab testing conducted each month. This is our commitment to providing an enjoyable and safe swimming environment.
Royal Life Saving is targeting high-risk areas for toddler drowning deaths such as public pools. With lack of direct supervision by a parent or carer believed to be a contributing factor in 70% of all drowning deaths at public pools, the Keep Watch @ Public Pools program aims to eliminate all drowning deaths and reduce the number of near-drowning incidents at these facilities.
The program targets parents and carers of children to help them understand their responsibilities and the dangers of leaving their children unattended at the pool.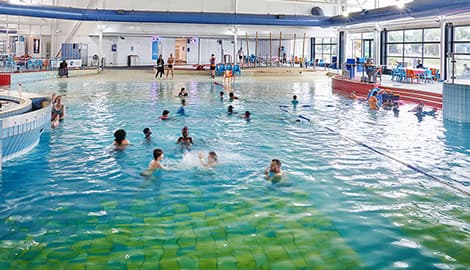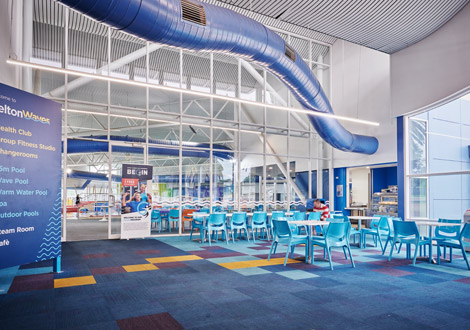 Melton Waves Leisure Centre's friendly and approachable staff are always available to ensure that your experience is as easy as possible. Our lifeguards and instructors are all specially instructed to ensure that they make themselves available at all times to be of assistance where possible.
Melton Waves Leisure Centre has safe and easy access for our disabled and special needs patrons with all our pools having rails at the entrances.
Hoist to carefully lift you in and out of the pools
Three aqua wheelchairs available
Beach entry or steps with rail into swimming pools