During the London 1948 Olympic Games, Dr. Guttmann organised the first competition for wheelchair athletes which he named the Stoke Mandeville Games, a milestone in Paralympic history. They involved 16 injured servicemen and women who took part in archery.
The Stoke Mandeville Games later became the renowned world sporting event we now know as the Paralympic Games which first took place in Rome, Italy, in 1960 featuring 400 athletes from 23 countries.
These Paralympics were featured in Tokyo which was meant to be in 2020 due to COVID, occurred in 2021, meaning these athletes have been waiting 5 years to perform at this major event.
See below our favourite moments of 2020(1) Paralympics this year.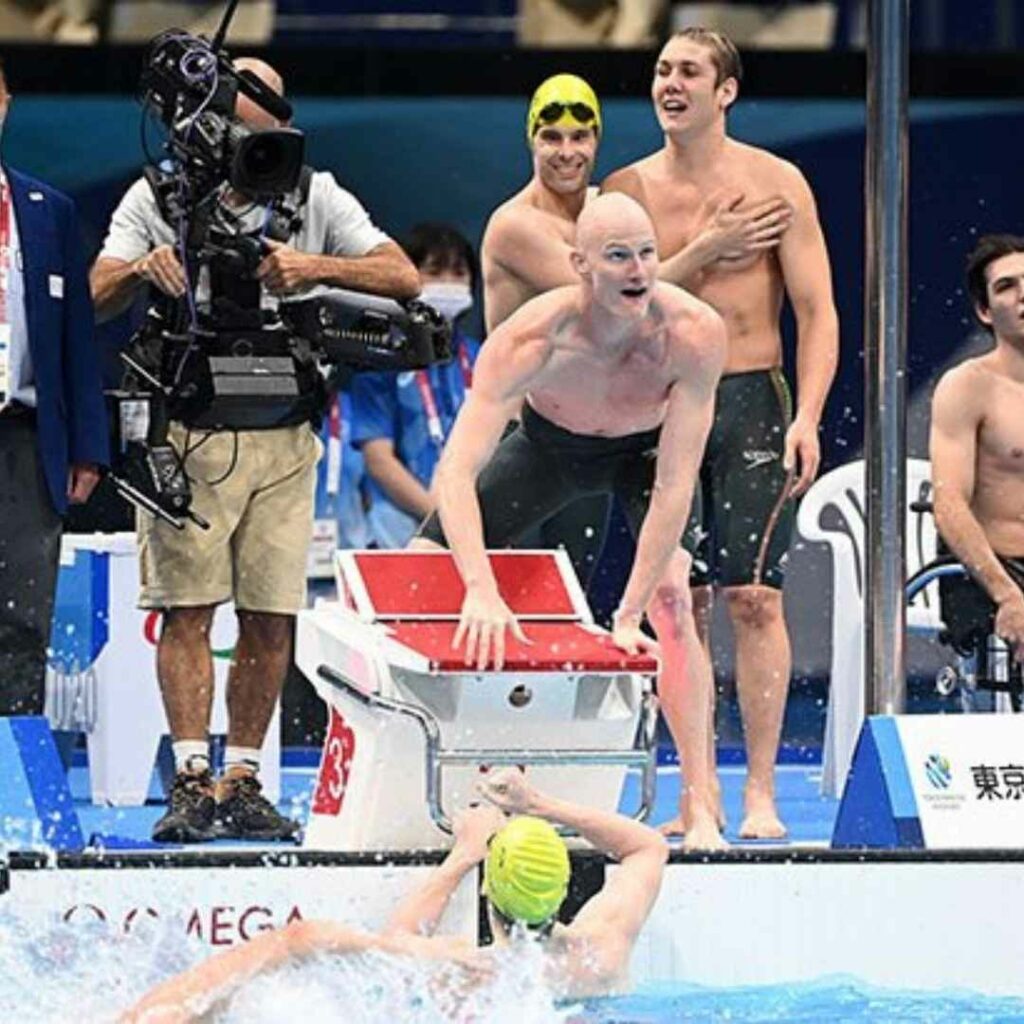 The Aussie Men's 4x100m Freestyle Relay consisted of Rowan Crothers, Will Martin, Matt Levy and Ben Popham smashed Italy's world record by nearly two seconds to triumph for gold in 3:44.31!
The gold marked Australia's fifth in the pool and second for Crothers, Martin and Popham after they won races on the opening night of the competition.
Image credit: Paralympics Australia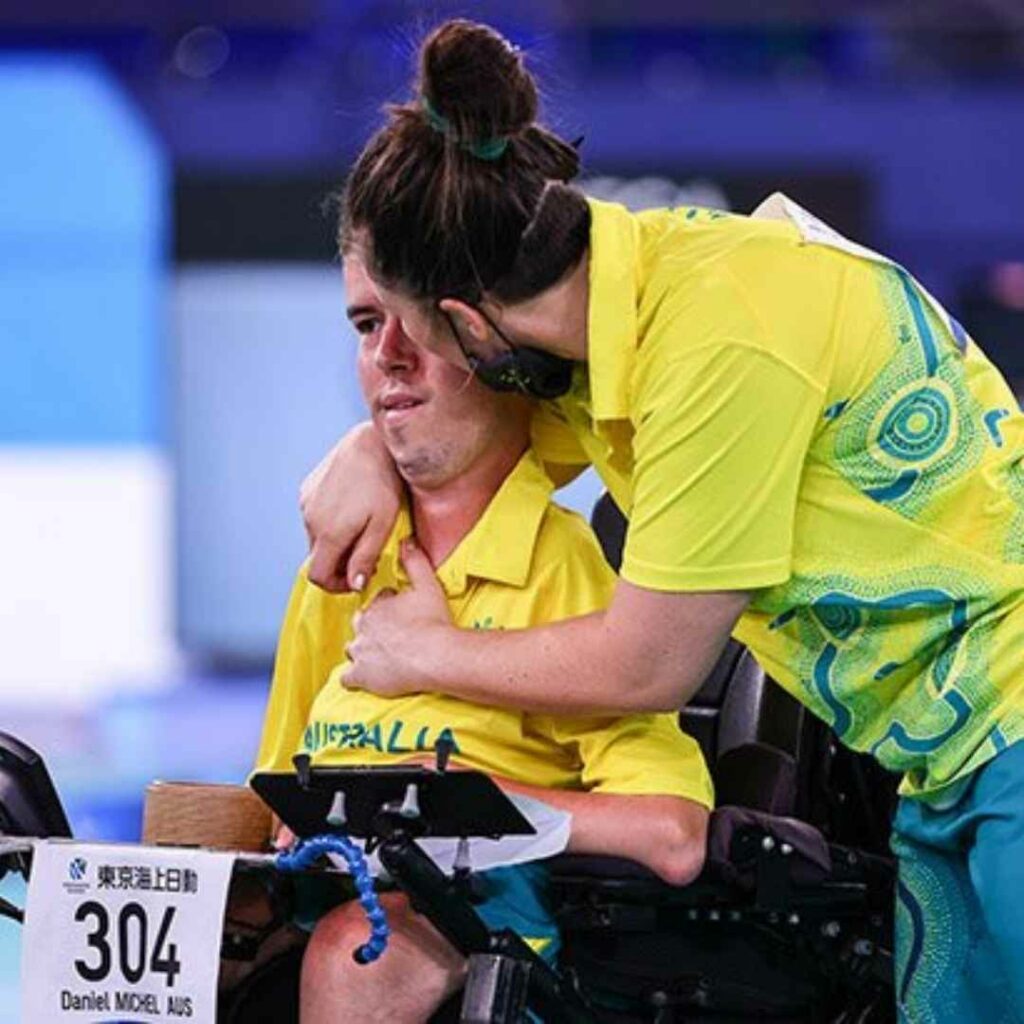 Australian boccia has achieved its best result in 25 years after Dan Michel and ramp assistant Ash McClure secured a bronze medal in the individual BC3 singles at Tokyo 2020!
Kris Bignall and Tu Huyhn are the only other Australians to have ever won a Paralympic medal in boccia. They combined for bronze in the mixed pairs C1 ward event at the Atlanta Games in 1996.
Image credit: Paralympics Australia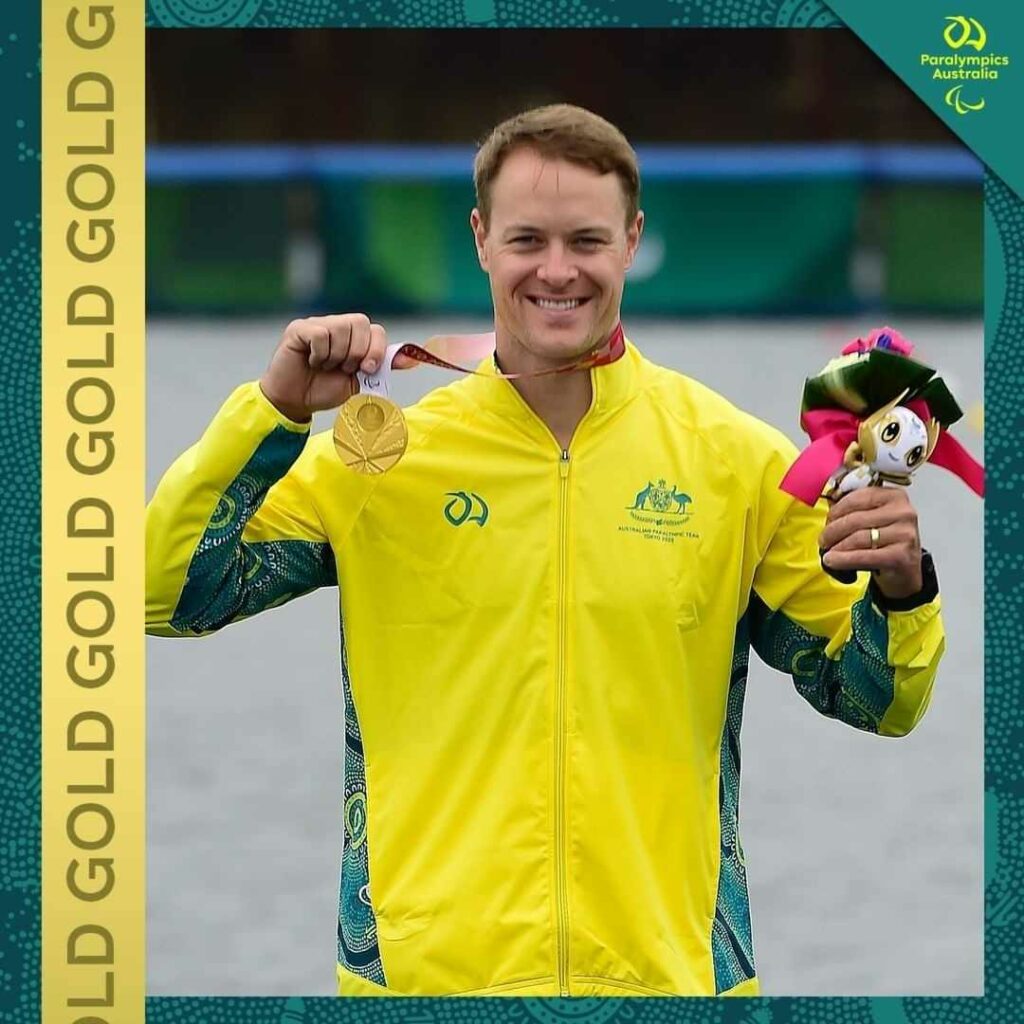 Curt McGrath was serving as an Australian Army combat engineer in Afghanistan in 2012 when he stepped on an improvised explosive device and lost his right leg above the knee and left leg below the knee. He was fighting shock, blood loss and excruciating pain, but Curt made a vow then that when he recovered, he would represent his country at the Paralympic Games. That's exactly what he did and picked up his 2nd and 3rd gold medal at Tokyo!
Image credit: Paralympics Australia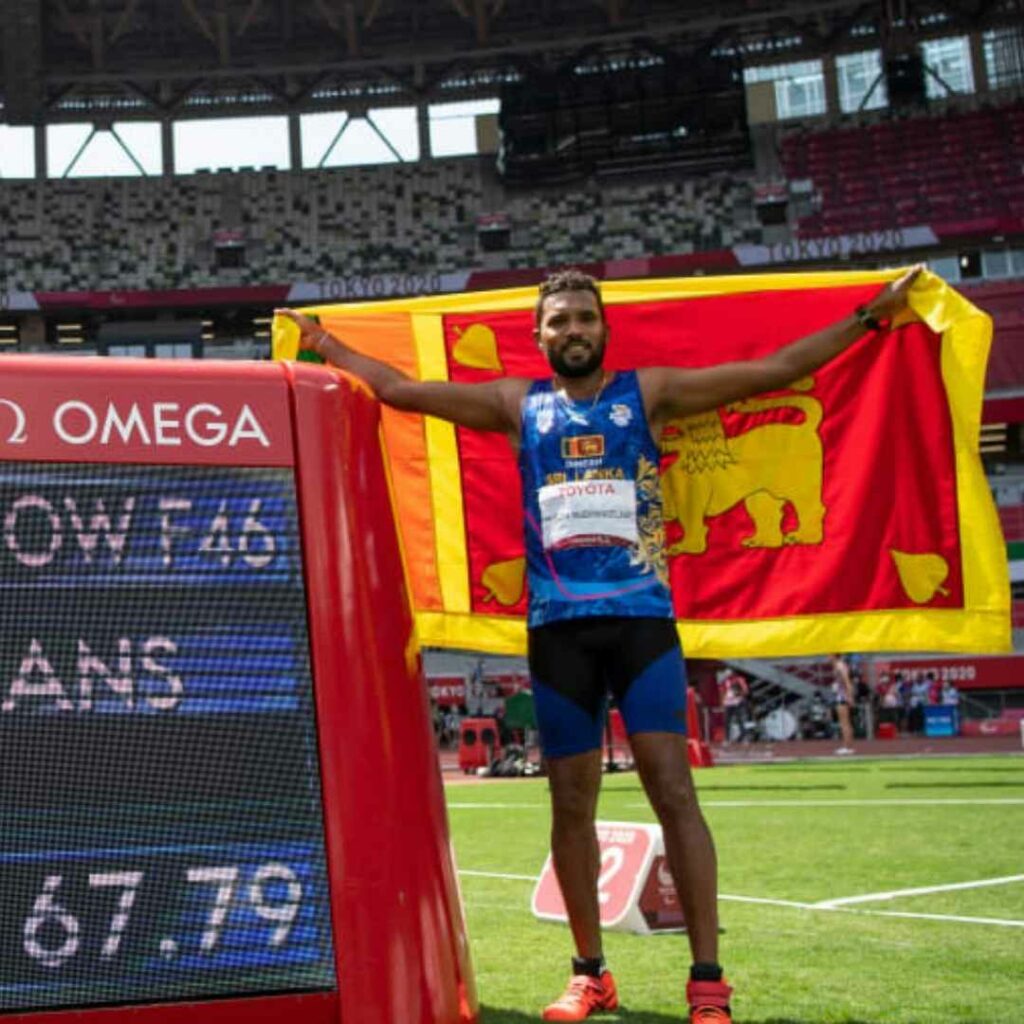 Sri Lanka celebrated their first ever Paralympic gold medal in dramatic fashion, as Dinesh Priyantha Mudiyanselage secured a historic medal in the javelin F45. With world record holder and reigning Paralympic champion Devendra leading the final, the Sri Lankan stepped up to unleash a throw of 67.79m – a full five metres further than the rest of his throws.
It is currently just one of two medals the Sri Lankan team have won in Tokyo, and Mudiyanselage's medal ended a 25 year-wait for gold.
Image Credit: Olympics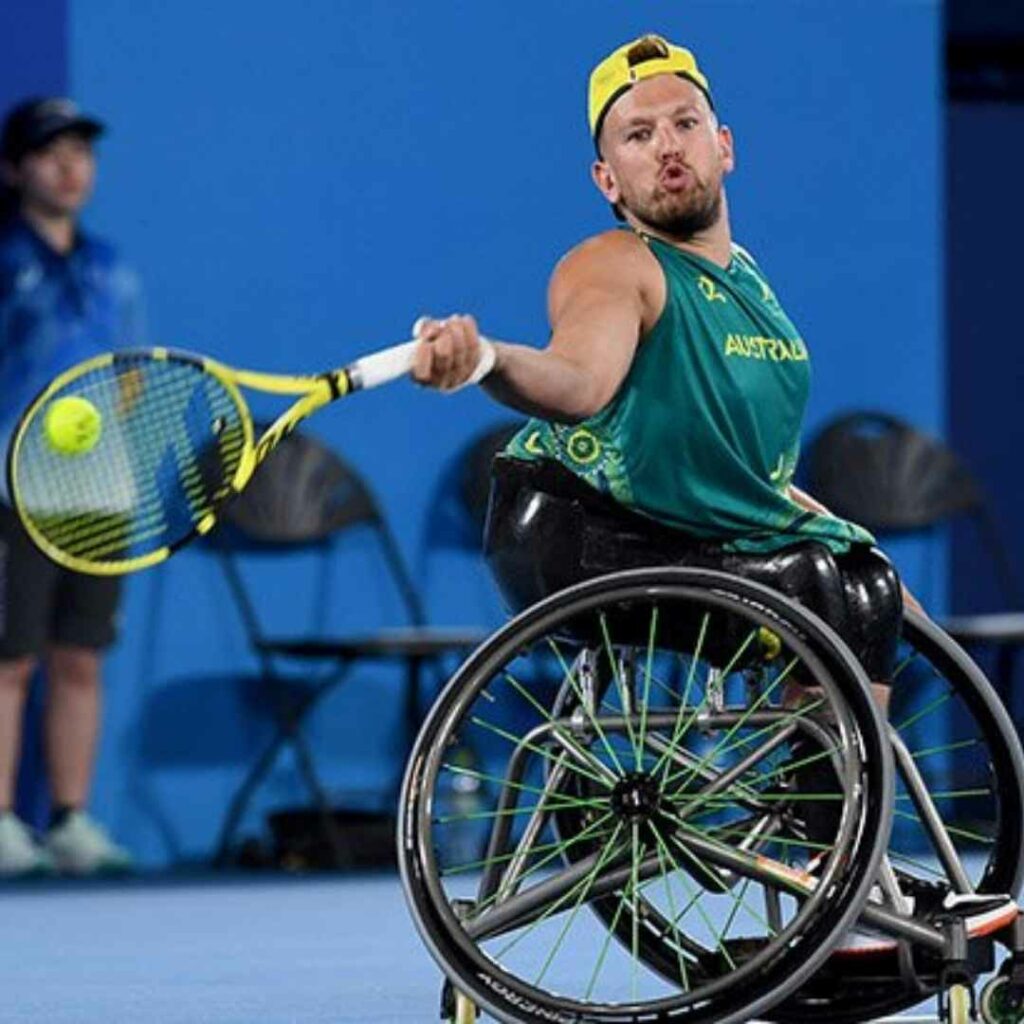 Dylan Alcott prevailed in one of the greatest matches in wheelchair tennis history to earn the right to defend his Paralympics quad singles gold medal with a three-set win over Dutch teen talent Niels Vink on Tuesday night.
In a showdown, the old pro Alcott needed two-and-a-half hours to hold back the passing of the baton to the new star, 6-4, 3-6, 6-4.
"Niels is not only making me better, hopefully I am making him better, and we just want to leave the sport in a better spot for the next generation.
"I'm just so proud of him."
What amazing sportsmanship and inspiration for future Paralympic tennis athletes.
Image credit: Paralympics Australia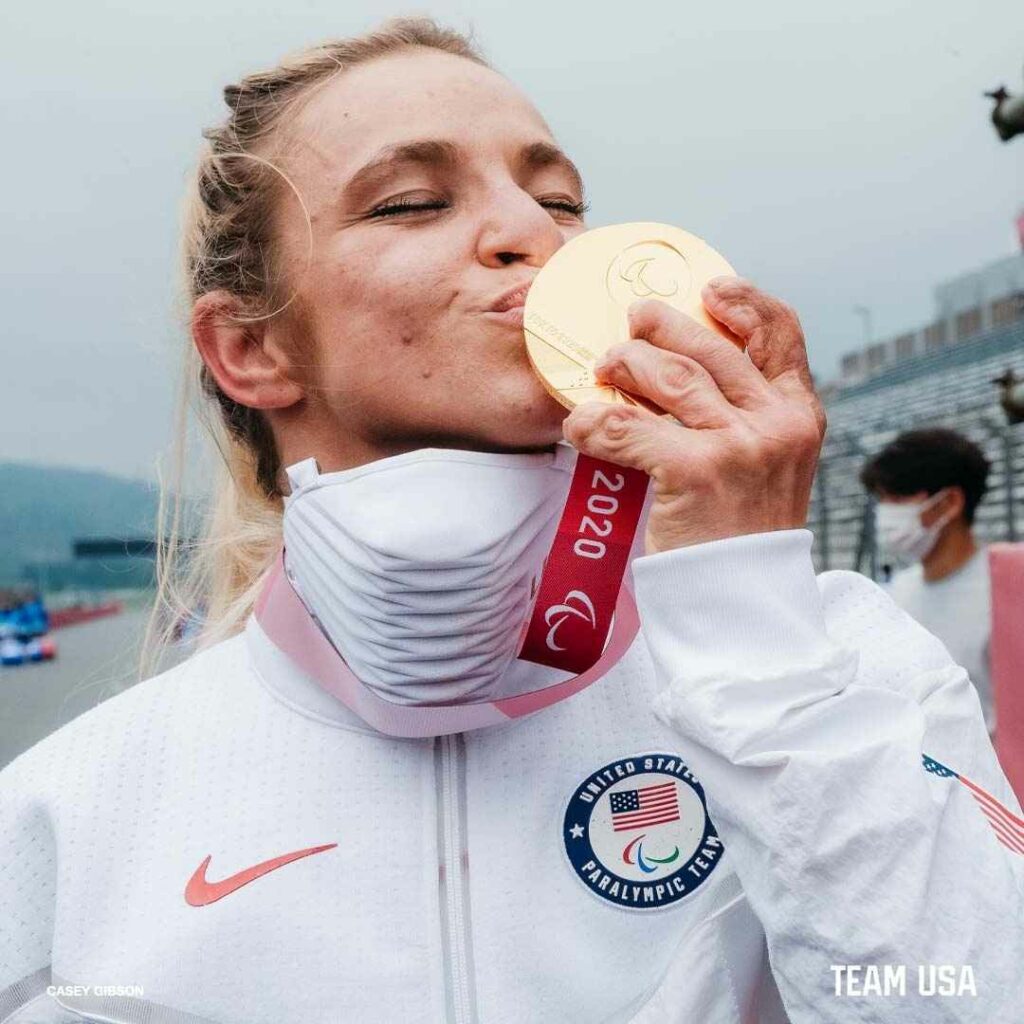 Oksana Masters from Team USA won gold in the H4-5 time trial, but her win represented so much more. She nearly missed the games after being forced to undergo surgery earlier this year to remove a tumor from her femur, before finishing two minutes ahead of the rest of the field.
This is the athlete's ninth medal overall and she has now medalled in four different sports at the Paralympics.
What an incredible verstalie athlete!
Image Credit: Team USA